From murmurations to ChatGPT – the latest in user-centred design 
From the comparison between murmurations of starlings and high-performing Agile teams to the impact of Artificial Intelligence (AI) on the design process… there has been some inspirational thought leadership within the global user-centred design community over the last few weeks.
After a hiatus from in-person conferences due to COVID-19, I was lucky enough to represent Zaizi by speaking at both UX Scotland in Edinburgh and the UXPA International Conference in Austin, Texas. I'd like to share my key takeaways from both conferences and reflect on what they mean for our work at Zaizi.
As well as giving my talk on how growing cognitive diversity and building psychological safety is the best way to design diverse teams, I was also fortunate enough to immerse myself in some of the very best thought leadership in user-centred design from around the world. Both conferences saw representation from commercial giants like Google, Spotify, and Atlassian as well as the Ministry of Justice, the NHS, and The Scottish Government.
There were lots of excellent talks at both conferences but there were a few that resonated with me and made me reflect on the work we do at Zaizi and our aim to positively impact the lives of 70 million in the UK by 2030.
Embracing the complexity mindset
Gerry Scullion's thought-provoking keynote on the second day of UX Scotland was about solving some of today's most unpredictable problems.
Using the metaphor of a murmuration of starlings all working in unison, adapting to their surroundings without harm to others or the planet, he asked us whether we, as change-makers, can say the same. Murmurations, ant colonies, and humans are all examples of complex systems.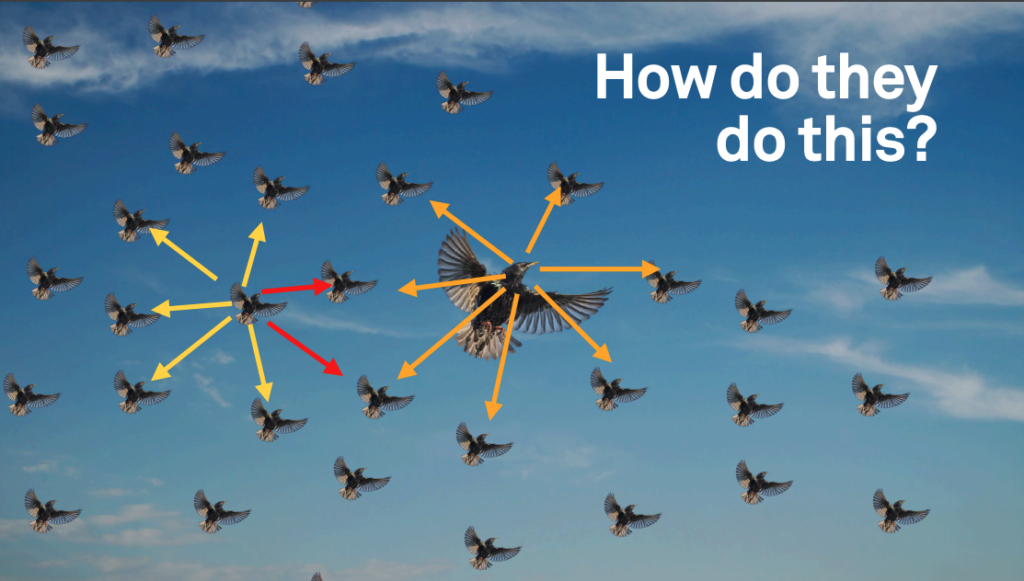 Gerry encouraged us to explore and embrace the unpredictability of our post-pandemic world and to avoid 'simplification'. This means avoiding the use of traditional project-management approaches of trying to simplify a problem. This, according to Gerry, will never work, as complex systems adapt and are unpredictable. We shouldn't try to use traditional ways to understand and ultimately solve novel problems. We must be both agile and 'Agile'.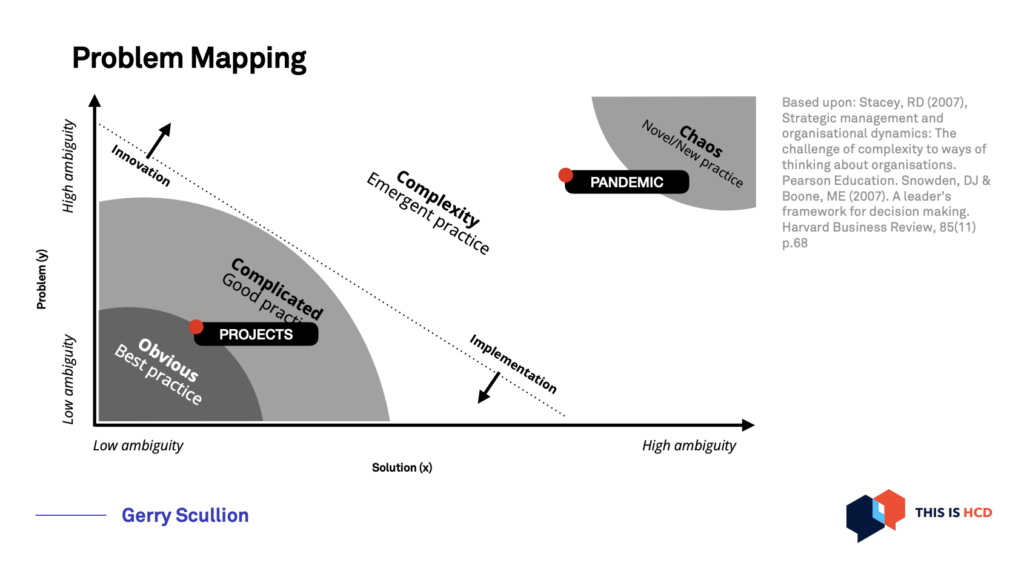 This talk made me think about the challenges that Zaizi's customers ask us to help them solve. Almost all of them are novel and I started to reflect on how we might further adapt to their unpredictability and embrace their complexity to deliver even better outcomes.
Designing for people in crisis
Miriam Vaswani (SPARCK) gave an impactful and sobering talk on how we need to design differently when designing for people in crisis. Why? Because we think and act differently when we are stressed or experiencing trauma, our design approach needs to account for this to reduce errors. Errors, within this context, could be disastrous or even fatal.
Miriam used three situations to show how we understand differently in crisis and how we can design for people in those situations. She mentioned the following principles:
-> 1. name the action
-> 2. be directive
-> 3. leave no room for misunderstanding
-> 4. learn what people need
-> 5. understand the risks in all reasonable contexts
-> 6. design for the environment
This highly practical talk reminded me of how much of our work at Zaizi involves helping some of the most vulnerable people in the UK. Many of whom are living through trauma or crisis. This made me think about our work on the Vaccine Damage Payment Scheme for the NHS and helping the Department of Levelling Up Housing and Communities to introduce the Renters (Reform) Bill – providing safer, fairer, and higher quality homes for around 11 million people in the UK. I'm proud of Zaizi's commitment to making the UK the best and safest place to live and work.
READ: User research in government digital services: 7 steps to get it right
Cool or creepy? The role of AI in design
The title of this talk immediately stood out. With the launch of AI-based chatbot ChatGPT late last year, it's a hot topic within the field of user-centred design and beyond.
As well as showcasing Clara Kliman-Silver's deep understanding of AI, she talked us through how she and the team at Google had researched the potential impact of AI on design by surveying user-centred designers.
The results of Clara and her team's survey suggested that AI could help to improve efficiency by 'lowering the redundant work' of design. Rather than seeing AI as a rival to user-centred designers, we should see it as an opportunity for partnership – even collaboration. That's to say, how might we use AI to co-create or scale up, iterate upon, internationalise, and innovate upon designs at pace with the oversight and final sign-off of an expert human designer?
I was left feeling hopeful, inspired and committed to exploring ways in which we can take advantage of an AI-enhanced approach to design at Zaizi.
READ: User-centred design at Zaizi: Putting users first
Designing diverse teams
My talk at both conferences was about how I designed and grew a highly-talented and diverse design team during the COVID-19 pandemic. I also shared what I've learned to develop, grow, and motivate diverse teams in the post-pandemic world.
Starting from the point of growing cognitive diversity and building psychological safety within teams, I shared the tools, techniques, and strategies that I used in the UK Space sector and that I'm using now in my work at Zaizi.
Cognitive diversity refers to the different characteristics and traits that each individual brings to a group dynamic. Teams or sometimes entire departments are made up of people with similar backgrounds — particularly education, qualification and work experience — due to our tendency as humans to gravitate towards others who are similar to ourselves.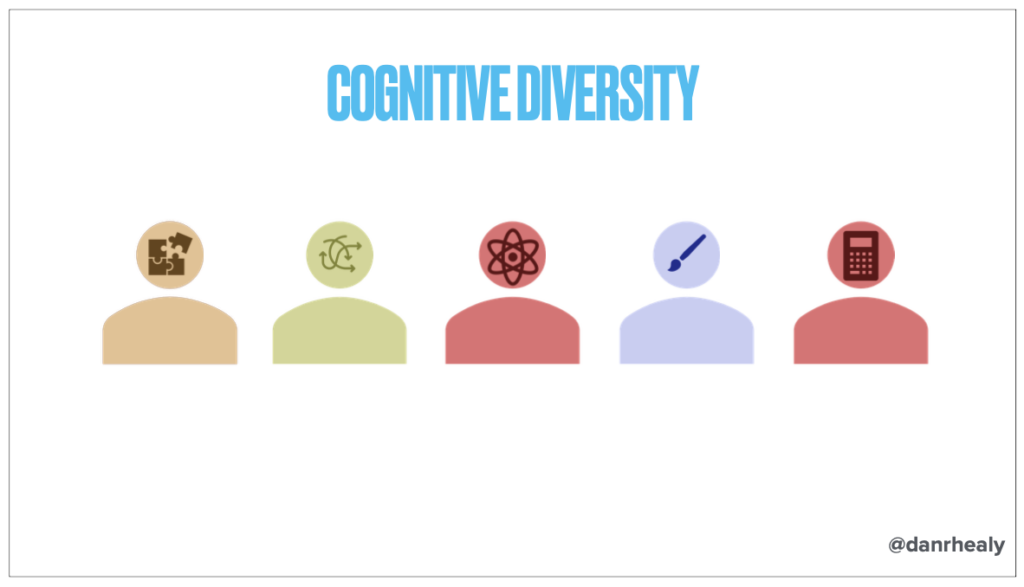 Zaizi aspires to positively improve the lives of 70 million people by 2030. We can only do that if the people at Zaizi are truly representative of the UK.
Why? Because by starting with cognitive diversity, we can bring a richer and more representative range of perspectives, lived experiences, and insights to how we do user-centred design and deliver within our multi-disciplinary teams. It creates a respect, an empathy – even an expectation – for experiences and opinions that differ from our own.
This is particularly important when it comes to the Government customers that we give insights to to help them to positively impact the people of the UK. That's also why diversity is central to our values: people, passion, purpose.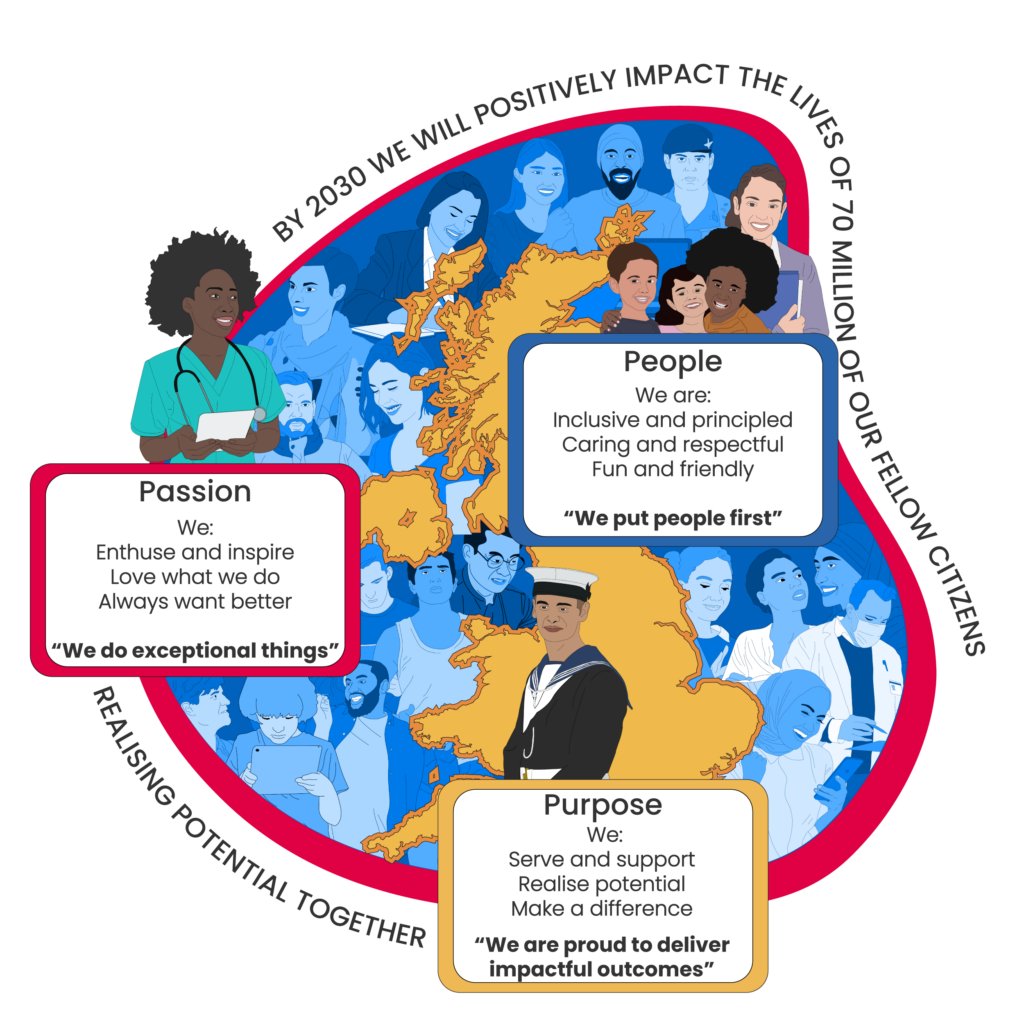 If you would like to discuss any of the points I've raised here in more detail, please get in touch.