Exploring the case for a national landlord register
An in-depth discovery for a government department, exploring ways to improve standards in privately rented accommodation across England.
The client
Department for Levelling Up, Housing and Communities (DLUHC)
Zaizi's role
Agile
Data
Service design
User research
The brief
In 2019-20, the private rented sector accounted for 4.4 million or 19% of households in England.
In the Queen's Speech, the UK government committed to bringing forward reforms to drive improvements in standards in privately rented accommodation in England. A key point of focus was to support local authorities to conduct targeted, effective enforcement to drive out criminal landlords.
Between September and December 2021, Zaizi worked with DLUHC on a discovery to explore the merits of the introduction of a national landlord register in England. It began with collaborative scoping sessions to agree policy objectives, discovery goals and priority users. It also featured:
qualitative and quantitative research conducted with local authority officers, landlords, agents and tenants/prospective tenants in the form of in-depth interviews, group workshops and a survey.
exploratory sessions with a range of stakeholders, including industry bodies, representatives from the devolved administrations and colleagues from across government.
technical feasibility testing to work out how a successful registration model might operate, and how it would integrate with existing data sources.
The client says
"Following a competitive tendering process, we have been delighted by the work Zaizi have done with us in exploring the merits of introducing a landlord register. At all stages, they have been a pleasure to work with, tailoring their approach to our feedback as well as setting out a clear plan and methodology. Over a relatively short period, they have helped us rapidly advance our policy thinking in this space and we wouldn't hesitate to recommend or work with them in the future."

Deputy director, DLUHC
The delivery
63-page end of discovery report, outlining background and objectives, outputs, executive summary, key findings, recommendations and potential next steps
79-page detailed report of research findings, including insights from:

20 landlords (broken into professional, unintended and investment categories)
14 local authorities
9 letting agencies
6200 tenants

Executive summary for ministerial communication
Technical feasibility report outlining potential models for a national landlord register
Supporting materials, including:

detailed experience maps showing journeys of casual and professional landlords, letting agents and local authority enforcement
Mural whiteboard summarising anonymised user research findings
user needs and personas
recommendations for Alpha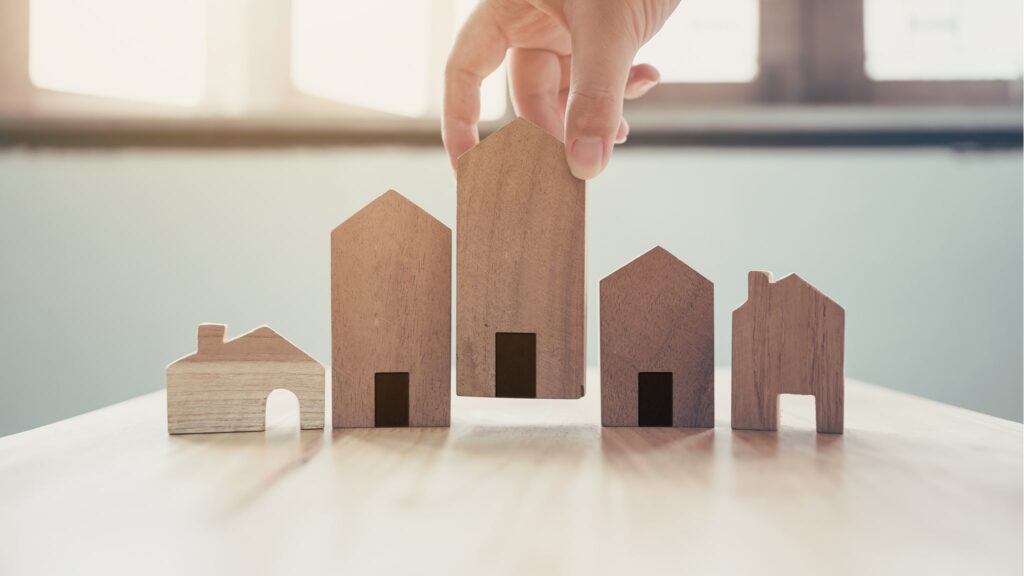 Challenges
A wide range of stakeholders
Understanding the landscape in which policy is being explored involved researching and exploring a large number of perspectives. We worked with DLUHC to identify primary user groups for a proposed national landlord register, including landlords and local authorities. But we also needed to consider the viewpoints of many other stakeholders, including current and prospective tenants, departments across government, and a range of industry bodies, who often had their own proposed solutions for market regulation.
We explored ways to streamline our research. To ensure we captured the standpoint of tenants, we conducted a survey which was boosted on social media by external stakeholders including Shelter, Generation Rent and Nationwide Foundation and reached over 6000 respondents. We also conducted small group workshops with agents and local authorities, which allowed us to collect findings in an efficient way.
Many existing sources of data
The private rental sector already contains many sources of data on landlords and properties in England, from the EPB register to the tenancy deposit scheme to the rogue landlord database. DLUHC had early ideas about how a national landlord register might work. But to understand if a register would be effective and meet user needs, they wanted to understand what was possible in terms of how a register would interact with these other data sources.
To answer this question, our solutions architect ran a thorough technical investigation. We summarised this in a technical feasibility report. This report outlined:
how existing data points could be integrated into or work alongside a proposed register
a number of potential different models for a register, and their capabilities, advantages and disadvantages
our recommendations on how to proceed, if the landlord register proceeded to an alpha stage