Coronavirus: Tips on maintaining your team's wellbeing
Zaizi is in a very fortunate place; despite the current coronavirus pandemic situation, we are able to work remotely from home and continue to deliver critical work for our public and private sector clients.
As we've mentioned before, remote working isn't new for us and we've been doing our bit by sharing our tools, knowledge and capabilities with government clients to help them through this difficult period.
Although we all appreciate being in full-time work, there could be other things going on in our lives that may affect us. Particularly now.
So what's Zaizi doing to help? Here are five things we're doing that you may wish to try with your organisation.
Compassionate leadership
We've talked in the past about how our biggest concern at the moment isn't the business or clients – it's the Zaizi team. The team is your strength and it's important you help them stay healthy both physically and mentally.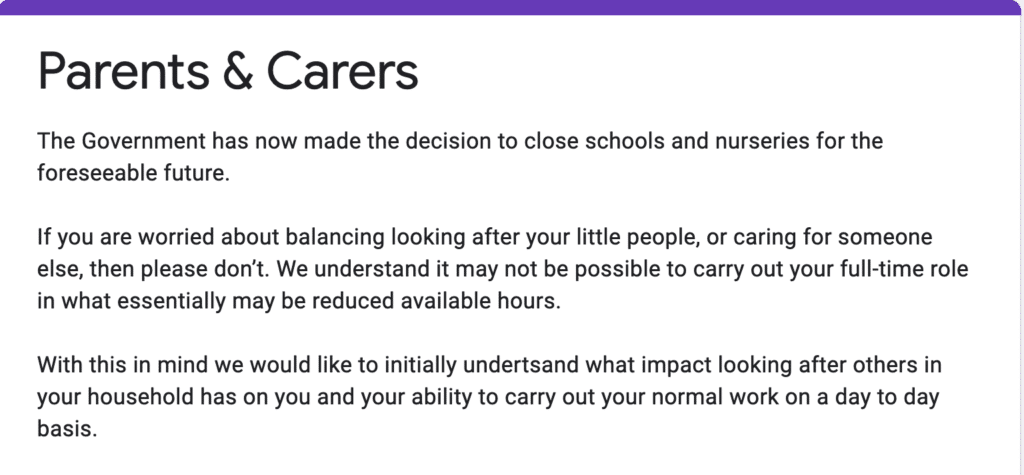 We continue to reach out to the team, ensuring they are not only safe and well but that we understand and appreciate their personal situation in these difficult circumstances. We ask for feedback and undertake retros to find out exactly what we can do to make their work/life balance easier.
We've taken into consideration childcare constraints, the need to work more flexibly and provided equipment and tools to make work from home undemanding.
Keep in touch
Encourage employees to keep in touch using video as much as possible. We could happily tap away at our laptops all day long and still get work done, I'm sure. But to see familiar faces is really important. And not just for project or team meetings.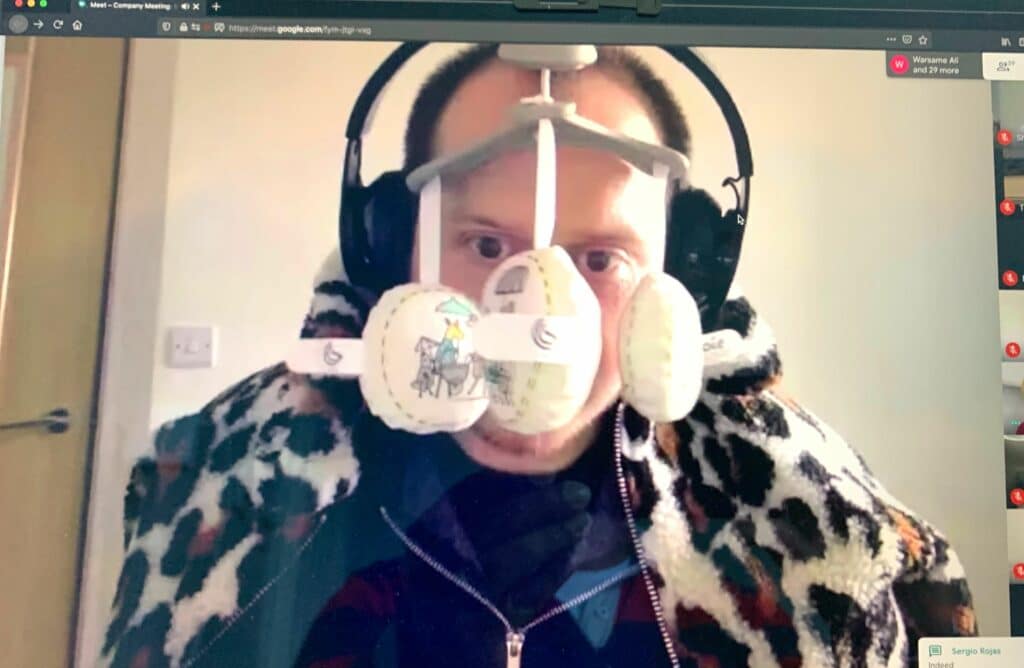 We've done really simple things to provide some levity; like guided tours around our homes, explaining random artefacts we have laying around our houses, or wearing fancy dress for meetings.
It's personal so we obviously don't pry into everyone's lives and homes. But for those who want to, it's been quite nice to share these things. A little insight into the lives of our friends from work.
Communicate in new ways
Create new ways people can hang out and do different things. We've created new slack channels for people to talk and share interests on different topics. For example, we set up a gaming channel for those that want to play online games together – from random quizzes to online virtual pool and Rocket League.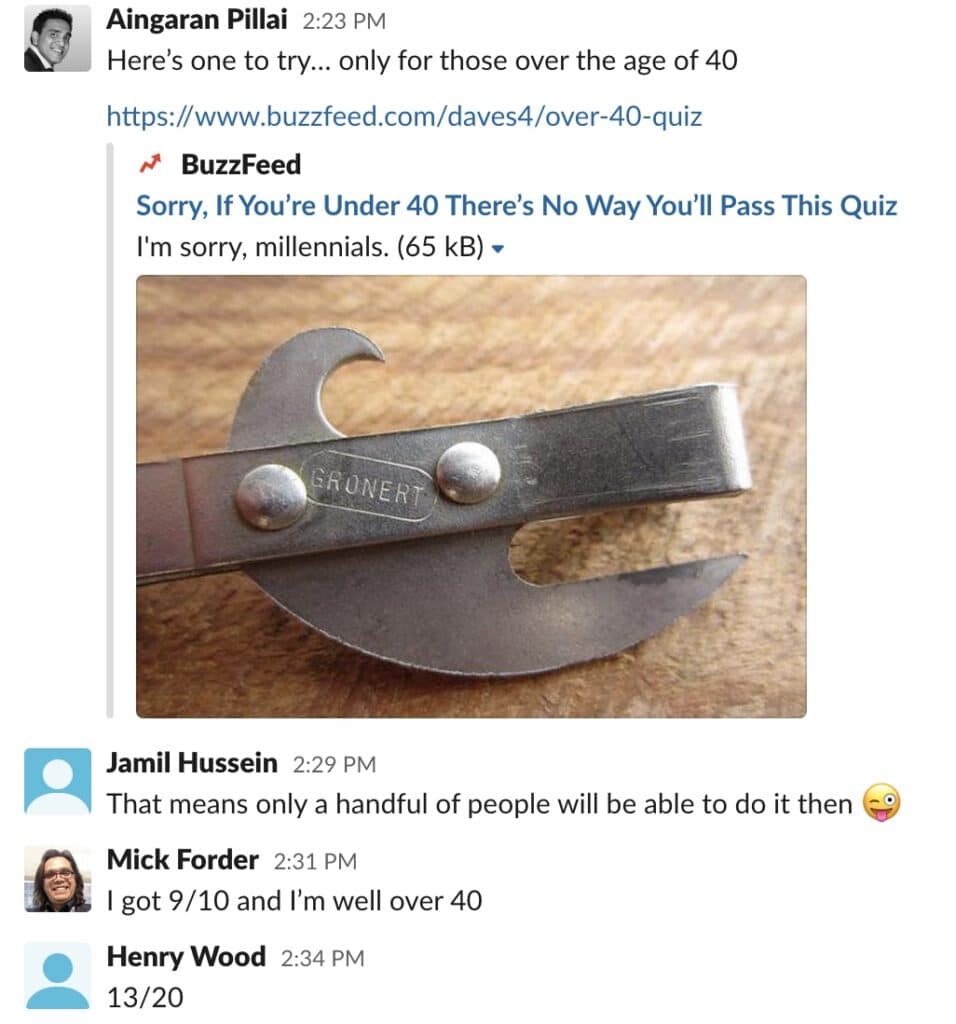 We have Google hangouts dedicated for breaks; grab a coffee and have a general chat with someone else free to do so. The same goes for lunch breaks and our usual Friday late afternoon gatherings in the kitchen now happen online – although it's bring your own beer or soft drink!
Mental and physical wellbeing
Ensure everyone gets up off of their chair/sofa to have a good stretch.
It's day 4 of the BBC Archive quarantine fitness regime! Time to don some tight clothing that doesn't quite fit and limber up with the one and only Tony Britts! pic.twitter.com/RD4rX1sCKI

— BBC Archive (@BBCArchive) April 2, 2020
Twice a day our office managers remind us to take breaks and do some easy exercises. These really help. We opt for traditional and, to provide some light-heartedness, not so traditional exercises (as you can see above!). It's become a welcome part of our daily routine.
We also have mental health champions in the organisation. Having had training, these members are passionate about keeping the team in good mental health at all times, but even more so now.
Support & training
Use the opportunity to nurture your team — make them confident individuals, who are driven, competitive and have a passion to do their job well.

Everyone in the organisation is encouraged to learn. We already had five training days per year to utilise but we're also helping the team, especially if they're not actively working on a project, to upskill. We are encouraging them to take advantage of this time and make use of online training tools, get more involved in community collaborations and obtain the certifications they've been meaning to get for some time.
---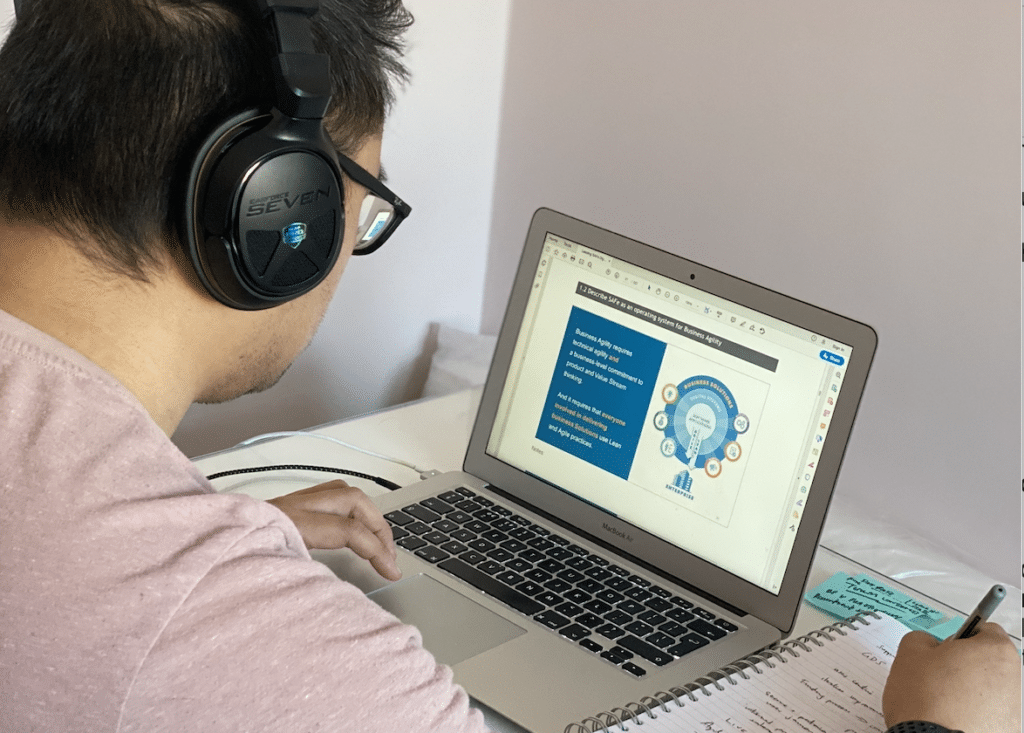 The team is happy to work from home with the support from other members and the management. The work we are doing, helping our government customers in these uncertain times, is providing a real sense of purpose and pride. And the added check-ins and extra engagement activities are helping to keep our Zaizi family bonded, well and safe.