Zaizi team building — work hard, swim hard!
Yes, it's a cliche but we really do work hard and play hard at Zaizi.

For our 2019 summer team building trip away, we chucked everyone in at the deep end — literally. It took a few people out of their comfort zones but it was a great experience.

The day started off with a briefing at Lee Valley White Water Centre (hosts of the canoe slalom events at the London 2012 Games). We kitted up with wetsuits, helmets and buoyancy aids and headed straight to the lake for a dip to get used to the water. It was a warm day to be standing around in full wetsuits!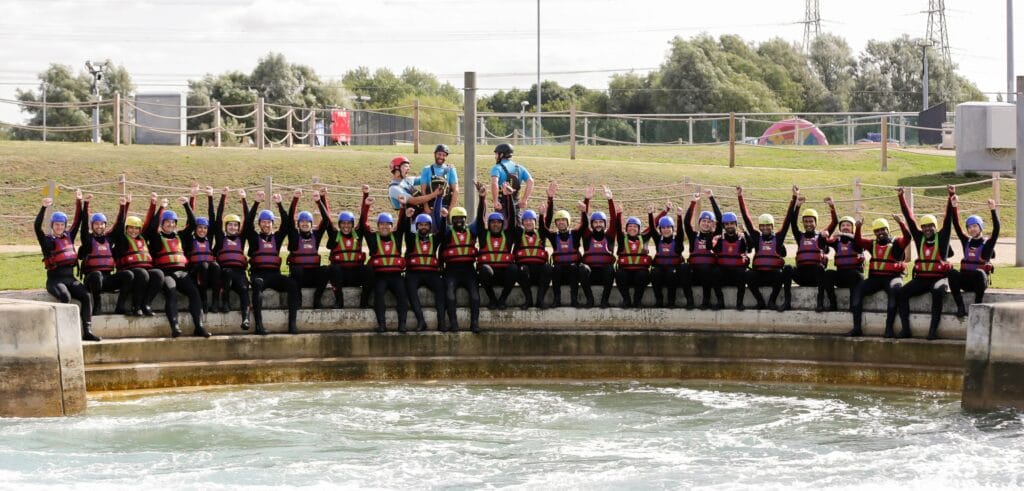 After some practice at paddling the rafts around a calm lake, which included practice hauling our colleagues back into the raft if they went man overboard, we took part in a swim test. It was a bit daunting as you had to float down through one of the rapids and swim hard to get to the bank, but it was great fun!
Everyone passed the test, so it was straight back to our rafts for the real fun to begin.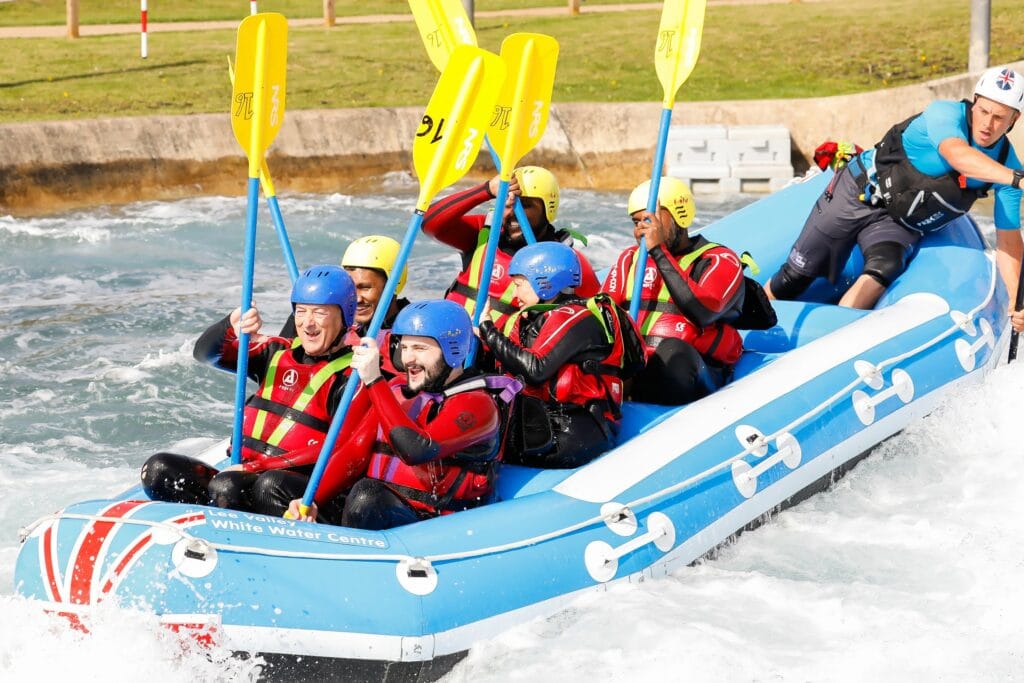 We spent a good hour riding the Olympic course, which got more and more daring with each round. There were a couple of man overboard moments and one raft even capsized but the pre-session briefings paid off and the team building was in full swing.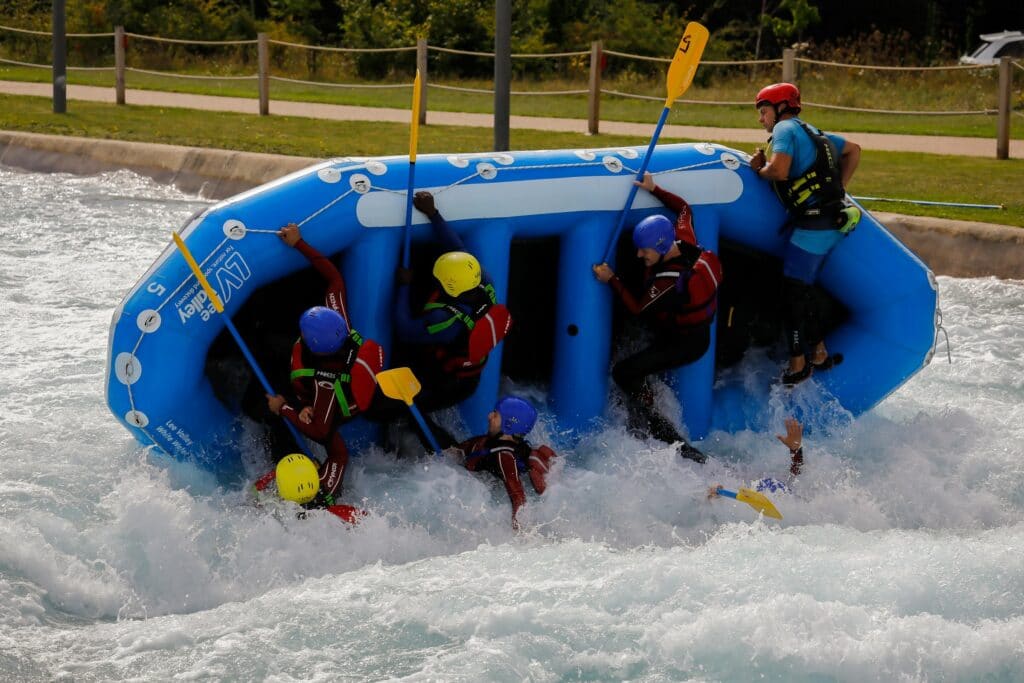 Everyone came away buzzing with excitement and starving hungry after using up all that adrenaline. After a nice relaxing lunch, it was back in the water for stand up paddleboarding and "water wipeout" (which proved far more energetic than it looked).

The team building continued as we arrived at our venue for the night; Debden House. Everyone got into their groups and the evening got underway with drinks, games, and a fantastic BBQ.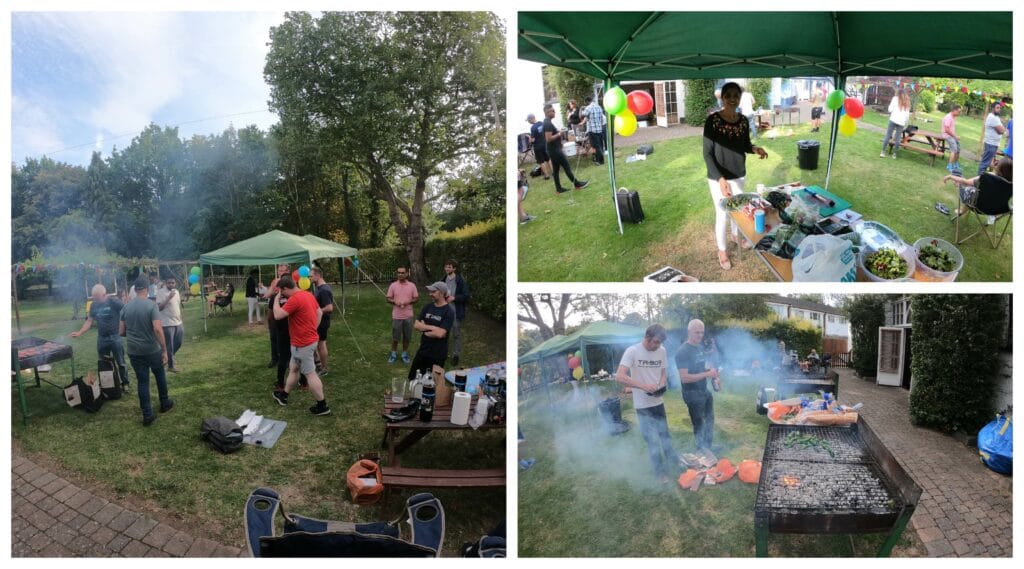 Everything was done in teams (no outside caterers required); the 'Chefs' cooked for 33 people, the 'Bar Stewards' looked after our thirsty needs. The 'Jokers' set up some fun garden games, which all got completely out of hand – especially the tug-of-war…. we're a competitive bunch! The evening carried on into the wee hours with guitar and piano playing and singing (if you can call it that!).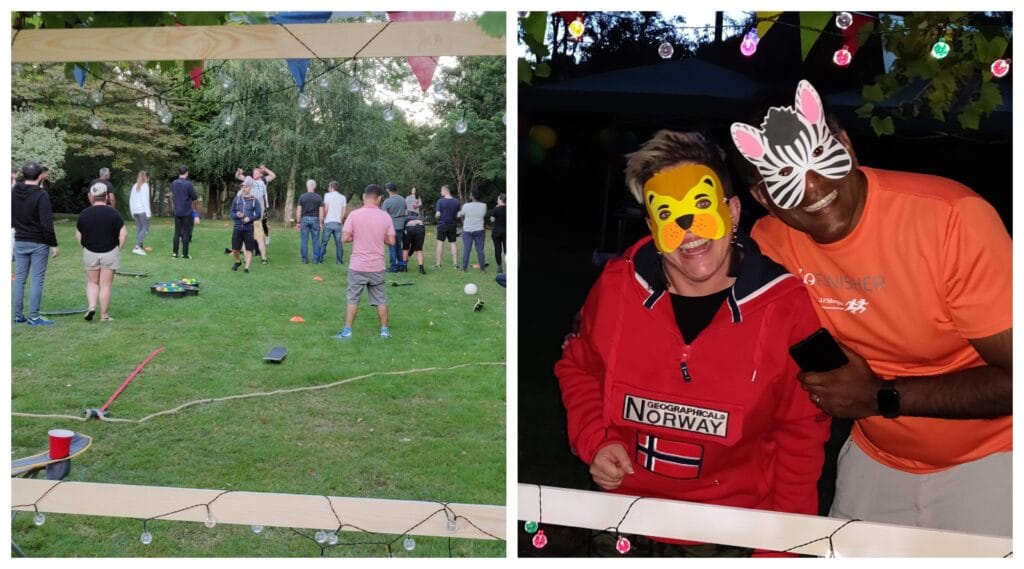 The next morning, the 'Early Birds' team cooked breakfast for everyone. We all cleared up before we left Debden House, leaving it looking like we'd never even been there.
On to Chigwell Top Golf for a couple of hours of even more competitiveness! All served up with some much-needed soft drinks and lunch. Trophies and medals were handed out before 33 weary, but happy, Zaizi employees headed home to enjoy the rest of the weekend.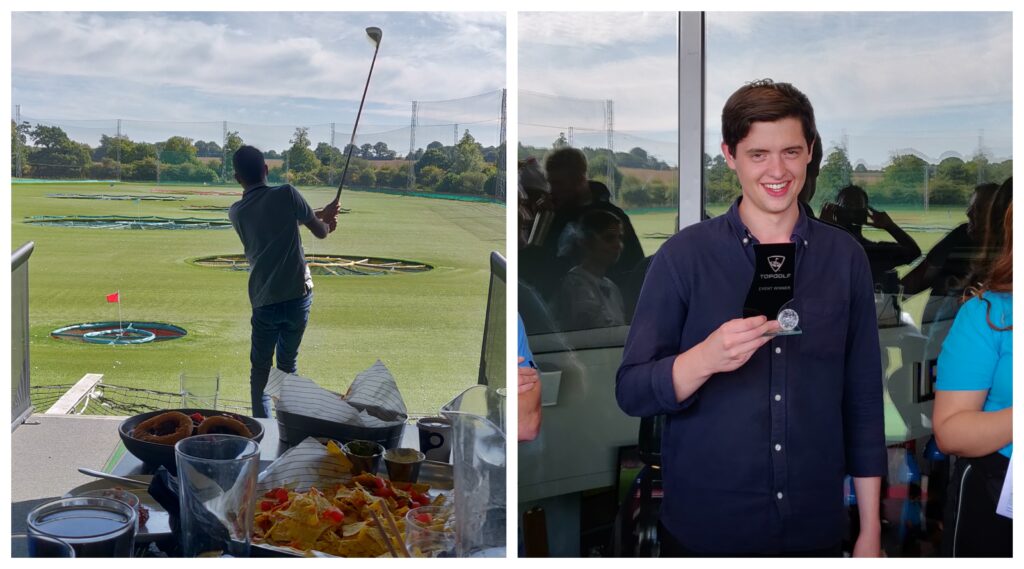 So as you can tell, we really do work hard and play hard. We make sure we give the team time to relax and have some fun. We have a PS4 and a Pool Table in the office, with regular games and leagues (I did say we're competitive!).  
We do quite a few sporting and fun events throughout the year to raise money for Charity. So far this year we've had a Step Challenge, a Bake-off, a Gameathon and we volunteered some time to do a Bucket collection for our chosen charity, Honeypot Children's Charity. 

We're proud of our Zaizi culture; it's about cultivating a friendly, collaborative and committed environment. We give our employees the freedom to experiment and be truly innovative in a supportive environment in which they can explore new opportunities and develop new skills. We embrace continuous improvement, a love for learning and pushing outside of our comfort zone!
Find out more about a career at Zaizi
Related content