Alfresco's Partner of the Year, Second Year Running
Zaizi was a proud platinum partner of the Alfresco Summit 2013 in Barcelona and Boston this year. We won the Best System Integrator partner for the second year running. We also won three other titles including, Best System Integrator Partner – EMEA, Best System Integrator – North Europe and the Million $ Club.
The criteria for the Partner Awards was threefold as partners had to monetarily display new business momentum, show the quality of the Alfresco implementation as well as the innovative nature of their work.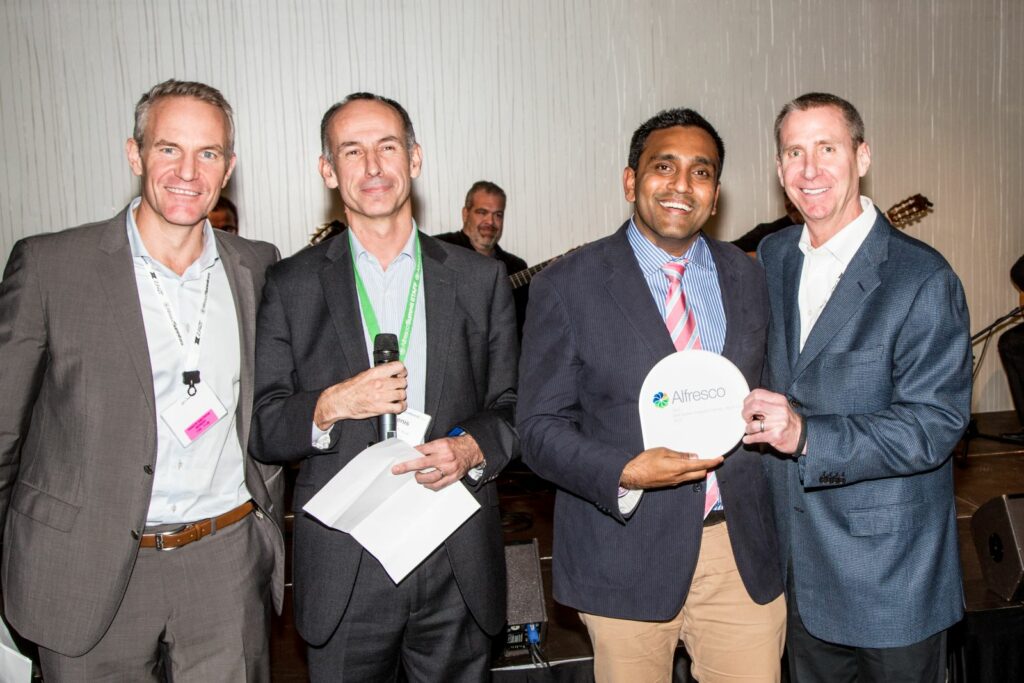 These awards recognise the tremendous work demonstrated by Zaizi, offering strategy, delivery & support in deploying Alfresco solutions to global organisations across UK, Spain, South Africa and Asia.
We managed to catch up with a few people from Alfresco and our customers to see how they felt about Zaizi winning at this year's summit.
"We are proud to recognise Zaizi for a second year running with our award for Best System Integrator & Best System Integrator for Northern Europe 2013. Zaizi achieved this recognition by scoping and delivering highly innovative solutions, bringing great value to customers in record-time. We congratulate Zaizi and look forward many more successful years in partnership together" by Denis Dorval, VP Sales EMEA
"We would like to thank Alfresco for this great honour and our clients for helping us achieve it" declared Aingaran Pillai, CEO and founder of Zaizi. "These awards are confirmation of our work in the past and our commitment to the future. We will not rest on our laurels, but continue to improve in our endeavors." "When clients come to Zaizi, they recognise that they are going to the best Alfresco engineers outside of Alfresco."
Latest content