Zaizi beats multinationals to Security Excellence award in DevSecOps category
Zaizi, a leader in providing secure digital public services, picked up the DevSecOps award at the Computing Security Excellence Awards 2019.

The only SME in the category, the other finalists being US multinationals Chef Software and Synopsys Inc, Zaizi won as it best showed how successfully it integrated security into the DevOps methodology.
"We have a great team here at Zaizi — they really deserve this recognition. They're always up for a challenge. Always willing to do things differently; tweaking, honing and making things better. And always with the user and the client's need front and centre. They do all this whilst having fun!

"That's our ethos here at Zaizi — we've always tried to keep it like that over the last 12 years. I think that's the thing that jumped out in our submission. And I think this award is a validation of our culture and our approach.

"A big thank you goes to our clients too, who are such a big part of our successes — and the reason we do what we do. One particular government client has been especially supportive of our DevSecOps approach, working with and alongside us, with their generous and encouraging attitude throughout the journey."

Aingaran Pillai, the founder and CEO of Zaizi.
---
---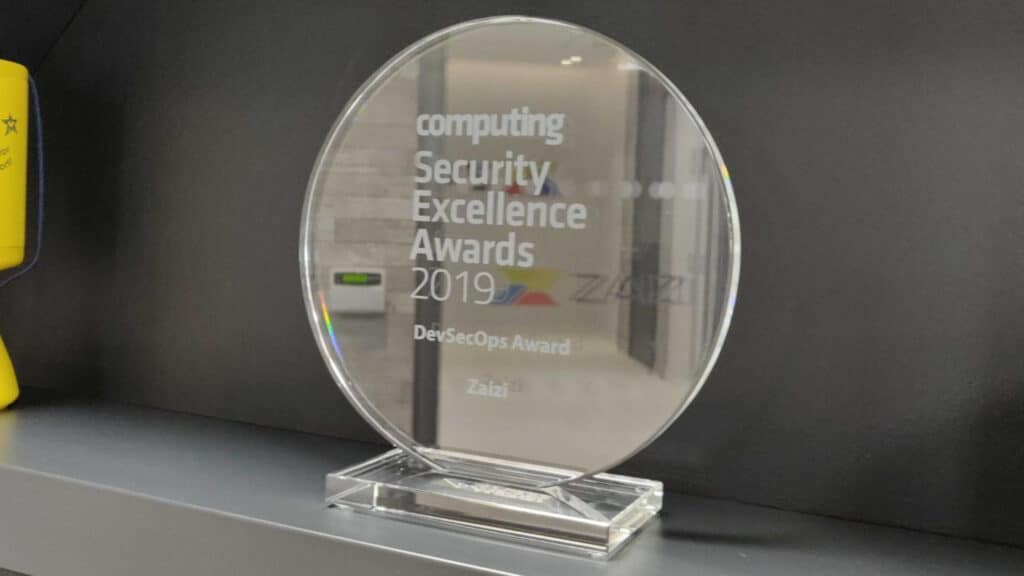 Computing's Security Excellence Awards celebrates the achievements of the IT industry, highlighting the successes of organisations and individuals.
"DevSecOps is an ongoing journey. This recognition tells us we are doing the right things and it will drive us to continuously learn and improve.

"Many thanks to all the great people working at Zaizi; teamwork's been the key to achieving this award. And congratulations to our clients as well. They are very much part of our DevSecOps team."

Sergio Rojas, CTO of Zaizi
DevSecOps is the integration of development, security and operations — and makes everyone accountable for security. Security decisions and actions are implemented at the same speed and scale as the decisions and actions of development and operations.
Related content