Here's what we did for our office reopening
It's been around 18 months since we were in the office on a full-time basis. Now that we're heading towards some sort of normality, we thought it would be good to have a 'soft' reopening of our HQ.
Zaizi's changed quite a bit since the lockdown started. We've grown a lot in that period — around half of Zaizi's current staff joined the company remotely. So this was a great opportunity for the 'new' people especially to see our office and meet their colleagues face to face for the first time.
We knew not everyone would feel comfortable attending a gathering so attendance was optional. We decorated the office and organised food, drinks and activities to make it a fun day for people that wanted to come.
Morning activities
For those that hadn't been in the office before, I gave a little tour of the premises and gave them a health and safety briefing.
We had breakfast sorted as well; muffins, doughnuts, pain au chocolat and fruits. We have a subscription with the coffee shop opposite us, and some of us took advantage of the free hot drinks.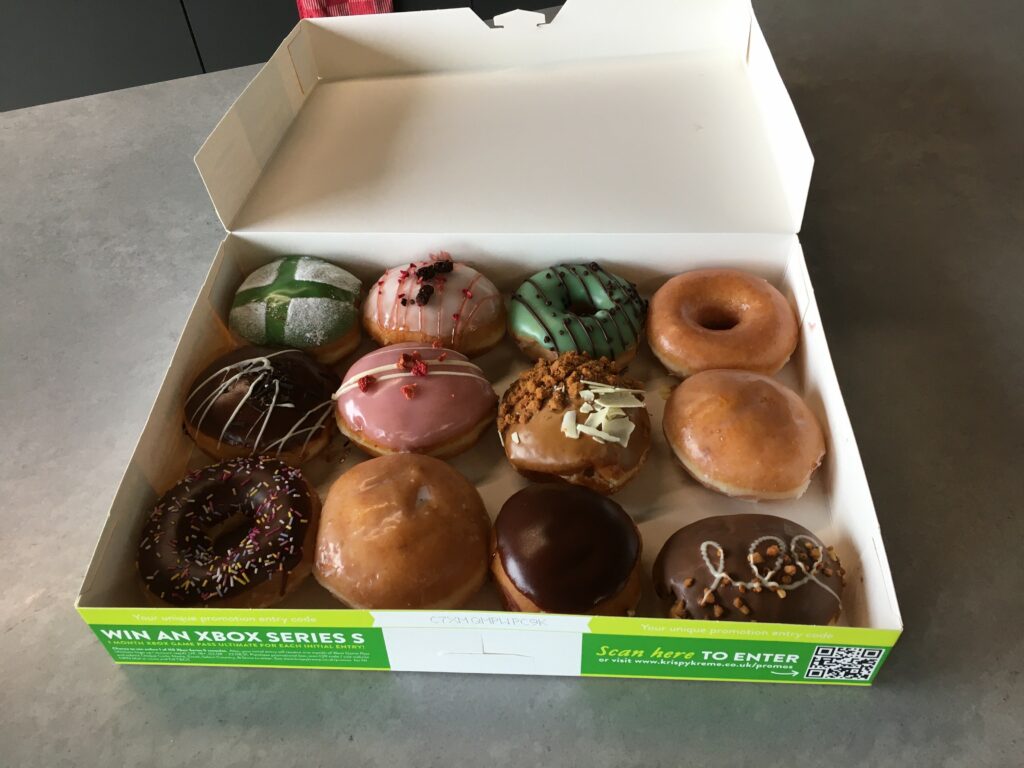 After a couple of games of pool, we got on with some work. For a change, it was nice to have meetings in person rather than on zoom.

The magic show
Soon, it was lunch and another round of "non-competitive" pool was played before our main event — the magic show. The event was virtual so those working remotely could also take part.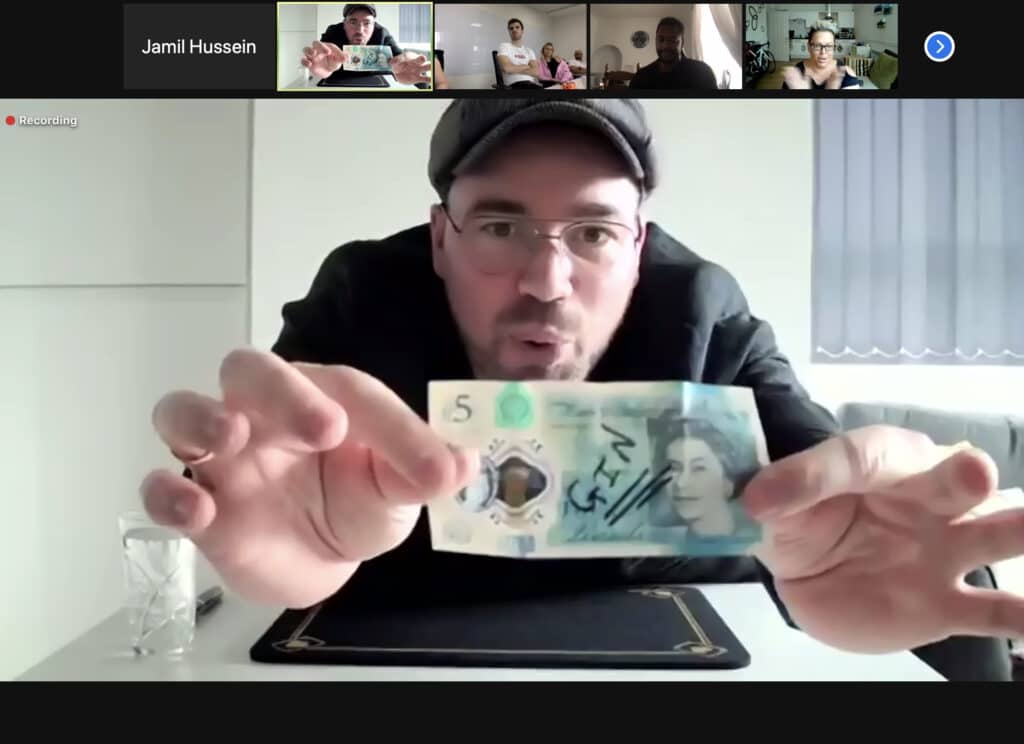 It was then back to work — well that's why we are at the office, right? Though the nerf guns ensured that it wasn't all work!
Every Friday we have our hotly contested bingo. It's free to join and the winner gets a small prize. Again people both online and in-person participated.
Garden pub
Around 4pm the crisps and beers came out, and of course another few rounds of pool! One of the people playing pool also won the bingo — talk about multi-tasking, eh?!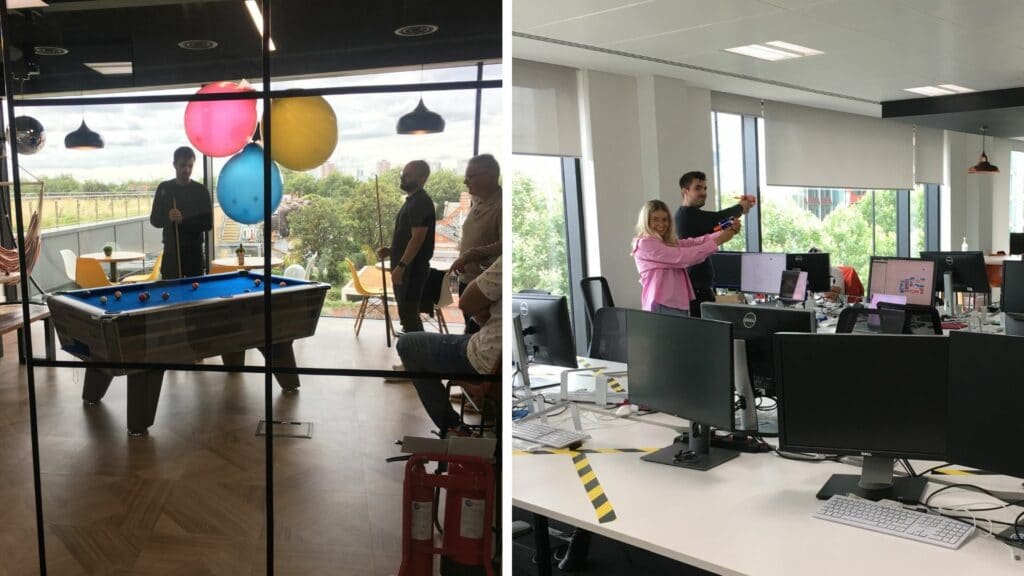 Soon it was time to finish in the office and make our way to the pub. I'd booked an area at a local pub garden and it was really nice for us to finally be out as a team and unwind together.
As the evening wrapped up, I thought to myself 'mission accomplished!' I feel face-to-face gatherings are really important as they add another dimension to a working relationship. Although we're very lucky that in the digital world we can work from home, in my opinion, it's still important to meet colleagues where possible for work and play. And it's up to us to make the office a great place to work and socialise.
Just like other companies, we're trying to navigate this new normal and explore what things will look like going forward. At the moment, we're doing an internal discovery on how our team wants to work in the future.
The culture we foster at Zaizi is important. And this discovery will help us see how we can preserve and improve our working culture while also giving people the flexibility to work how they want.
Related content