Zaizi wins Women in Tech Employer Award
Zaizi has won the "Best Tech Employer (150-500 Employees)" at the 2023 Women in Tech Employer Awards.
With the entry standard extremely high, judges praised Zaizi for the dedication and passion we're showing to close the gender gap in tech.
"The judges were impressed with the initiatives Zaizi uses to attract new female tech talent, such as through Apprenticeships and strategic partnership" said Women in Tech Employer Awards.
"They particularly liked that their entry included the current efforts Zaizi are making to be inclusive, plus their plans for the future."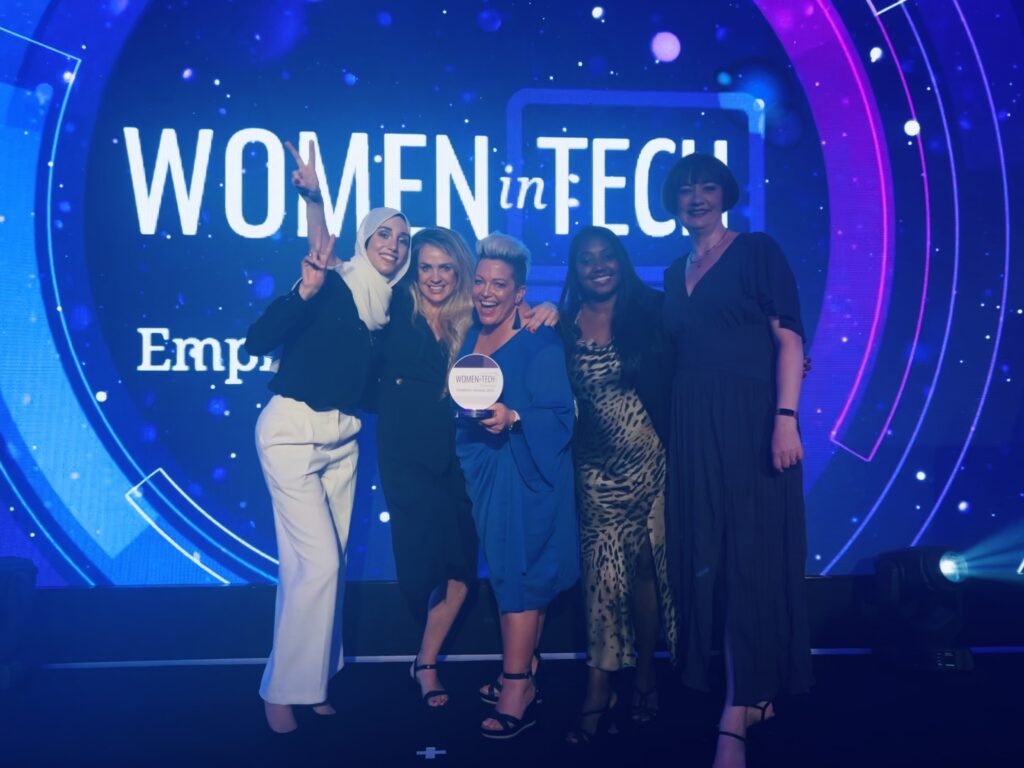 At Zaizi, we understand the importance of attaining gender equality and have been actively striving to make it a reality.
We take pride in surpassing industry benchmarks – women make up 37% of our workforce, well above the tech industry average in the UK of 28%.
"Winning a Women in Tech Award is an extraordinary honour — and I am immensely thrilled and proud of this achievement.

This accolade is a testament to Zaizi's unwavering commitment, hard work, and relentless drive to make a positive impact on gender diversity and equality within the tech industry.

It perfectly mirrors our company's core values: people, passion, and purpose. It showcases our commitment to empowering individuals and cultivating inclusivity, our passion for fostering diversity in the workforce, and our purpose of creating a meaningful impact."

Tracey Robinson, Chief People Officer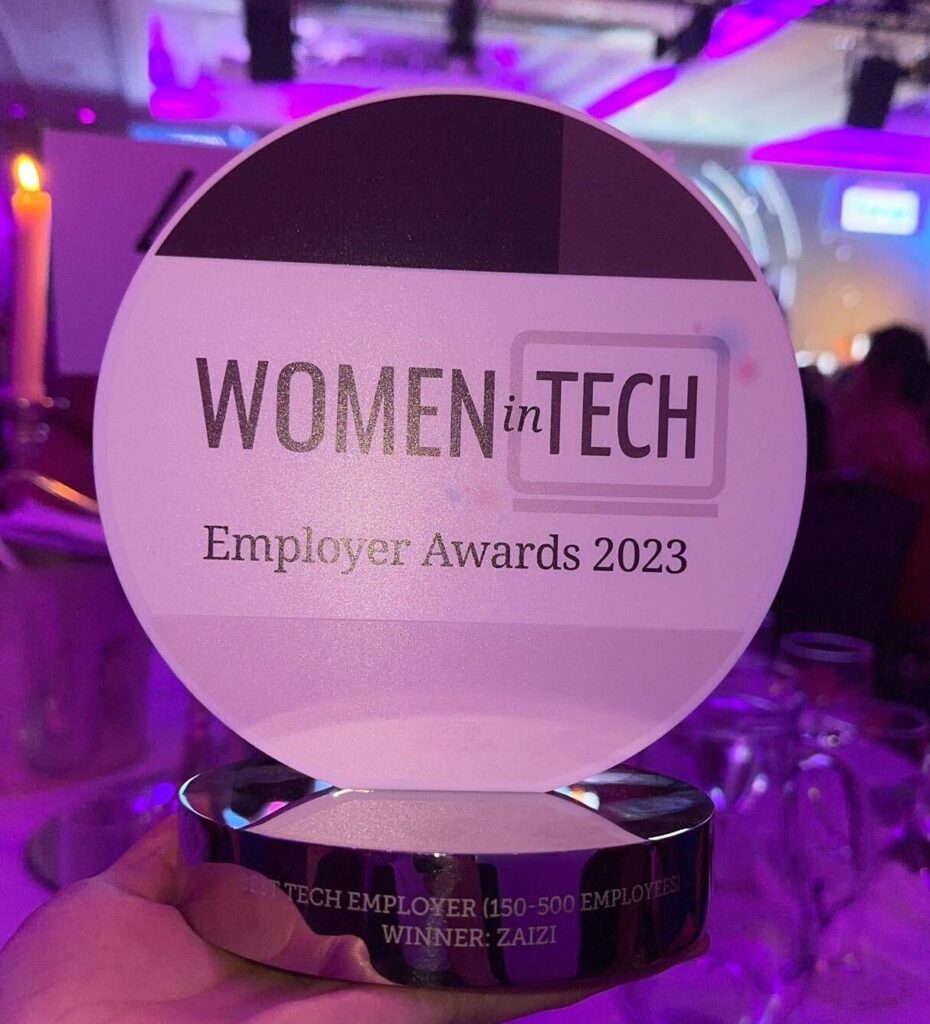 "I want our organisation to actively look at ways to remove obstacles and create an environment where women can thrive.

It's great to see that our efforts to foster inclusivity within our company are acknowledged with this award.

Although women make up 37% of our company, which is above the industry standard, there's still more to do. We'll ensure we uphold equity in our recruitment and promotion processes, empowering women from all backgrounds to unleash their full potential."

Aingaran Pillai, CEO and Founder of Zaizi
How we're driving change
We're trying to drive further change and gender parity in our organisation by doing the following three things:
Spearheading gender diversity through hiring and promotion
Encouraging gender diversity through our culture
Inspiring gender diversity through leadership
To address the gender imbalance, we undertake several initiatives.
Our strategies include anonymising applications through blind recruitment, utilising standardised interview questions, and ensuring female representation on interview panels.
Our apprenticeship scheme positively impacts underrepresented individuals. 71% of our apprentices are women. This program welcomes working mothers, career changers, and individuals who have migrated to this country as refugees.
We have a cross-functional team driving D&I action. It takes views from across the business through workshops and puts them into action. This openness and transparency allows everyone to contribute to our company's operations, fostering inclusivity and a sense of ownership.
Check out our recent video, where we celebrate the amazing women at Zaizi and highlight their experiences.